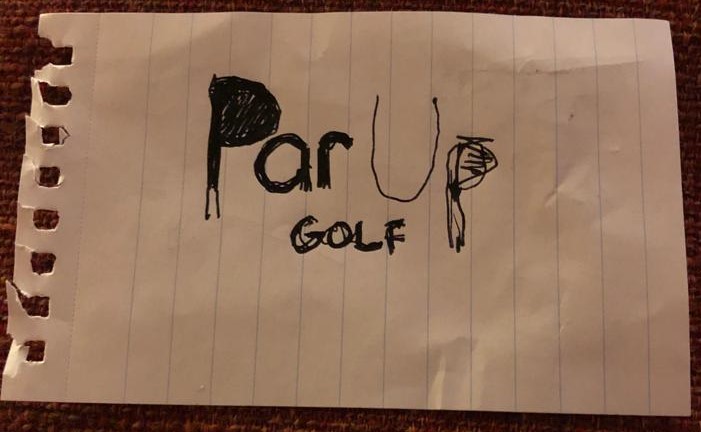 It's now December 2020 and our first lockdown Christmas. With lots of holiday allocation to use up at work, I had almost two weeks off over Christmas, so was keen to maximise this time and make strides with my business idea. When I say maximise, I really mean maximise the handful of down days between Christmas and New Years Eve. There was no way I'm losing focus of the main goal between 24th – 26th Dec, which is always to eat and drink absolutely everything in sight!
Based on my professional experience and expertise, creating a brand is one of the tasks in this journey that came a bit easier to me (although you may disagree having now seen the output!). By it's nature, it's a very creative process, so a lot of people will find this to be one of the more fun tasks (although I appreciate some people will equally hate it!). 
Several months prior to Christmas, I had been on a family trip to Norfolk with my parents, sister and our two dogs. It was another implication of the Covid lockdown, swapping the sun of the Costa-del-Sol for a mobile home on the Norfolk coast. I wasn't complaining though. We were very fortunate to have this option, at a time when the entire country seemed to be looking for staycation holidays. It also meant spending some quality time with my family, as well as having some downtime to progress with the business idea.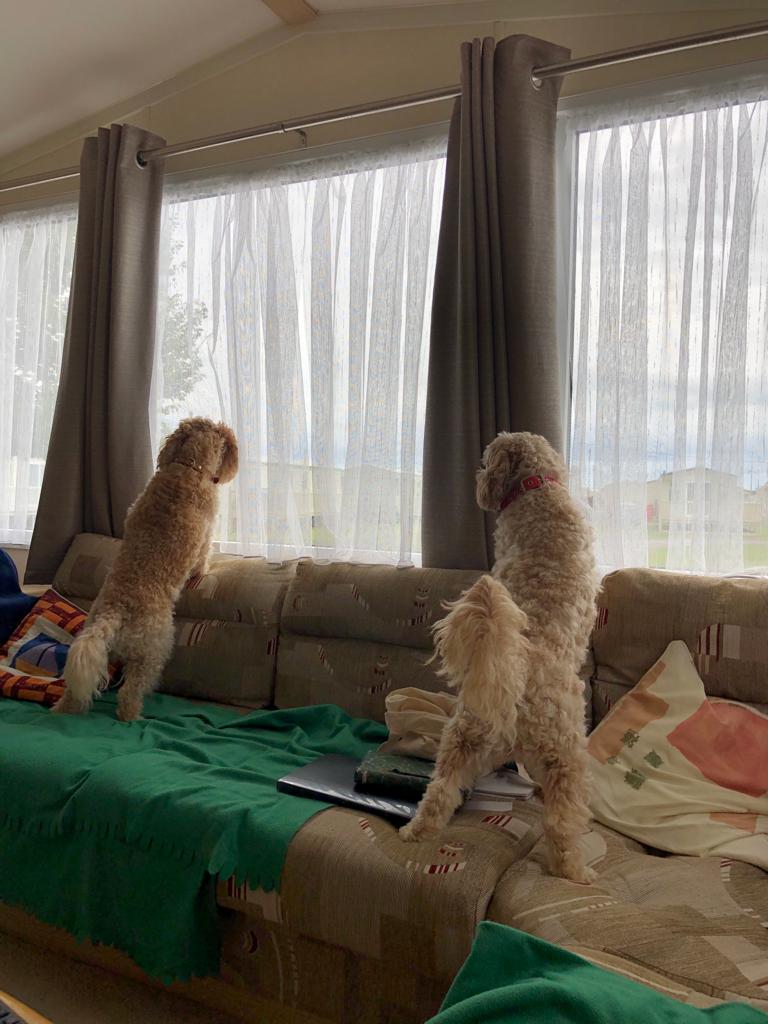 Much to the dismay of my family (given they were on holiday and trying to relax), I set them the challenge of trying to help me come up with a brand name for my business idea. I transformed my mum's kitchen area into a meeting room, with a blank sheet of paper blue-tacked to her fridge door, as a substitute for a flip chart. I don't think she was overly impressed when we realised the black permanent marker pen actually went straight through the paper and left a lovely little print all over her fridge!
So I'd set up shop in the mobile home in Norfolk. I'd love to say the family gathered around eagerly, with huge amounts of excitement and anticipation. However that wasn't the case. They were there though and they were up for helping me, just as long as I promised that the process would be concluded as quickly as possible. 
In contrast to their wishes, it felt like this went on forever. We were essentially trying to shortlist relevant names, words and phrases as a starting point, in the hope that this might help spark some creative genius in terms of the actual long-term brand name.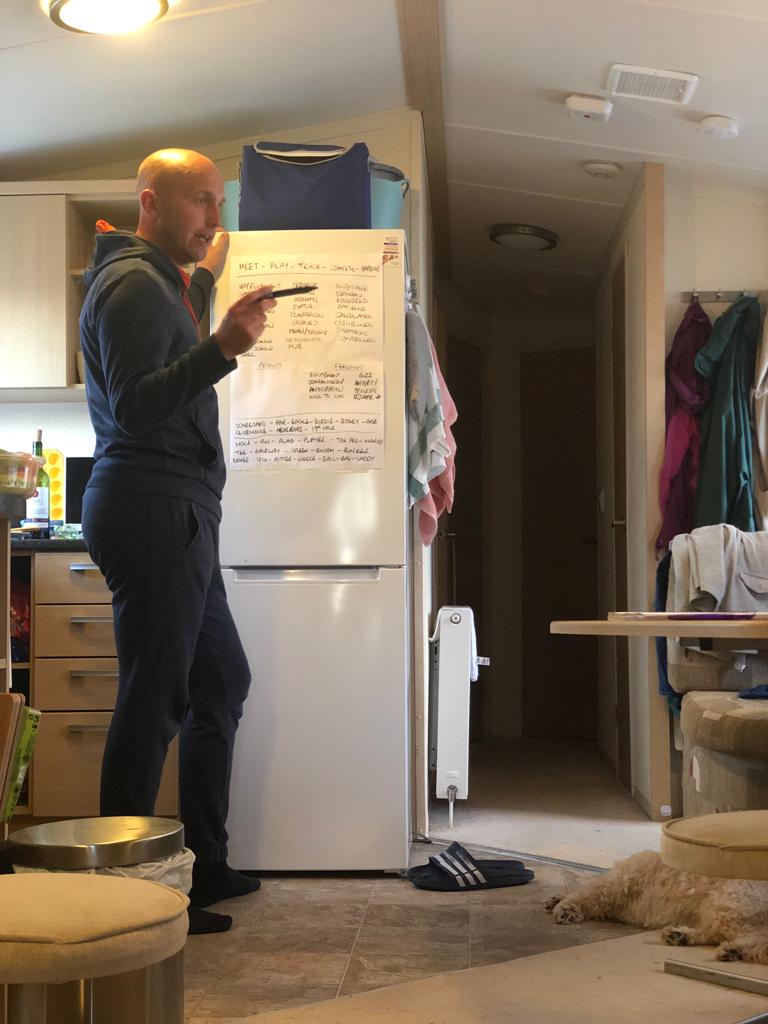 So we listed out all the obvious words associated with the game of golf. We then started to list out the words and phrases that we'd instinctively associate with the business idea. As you can imagine, the list was growing very quickly. We considered the main features of the product (based on the idea at the time) and shortlisted adjectives to describe these features. We also shortlisted words to represent the feelings we'd want users to experience and those words or phrases that might particularly resonate with them. 
It wasn't as simple as just trying to come up with a name we all liked though. There were so many considerations. Firstly, it needed to tick my own boxes that I thought were important – e.g. does it relate in some way to what I want the brand to stand for, is it memorable and easy to recall, does it include the main keyword (golf), does it offer enough differentiation versus any competitor brand names (to name just a few of the considerations).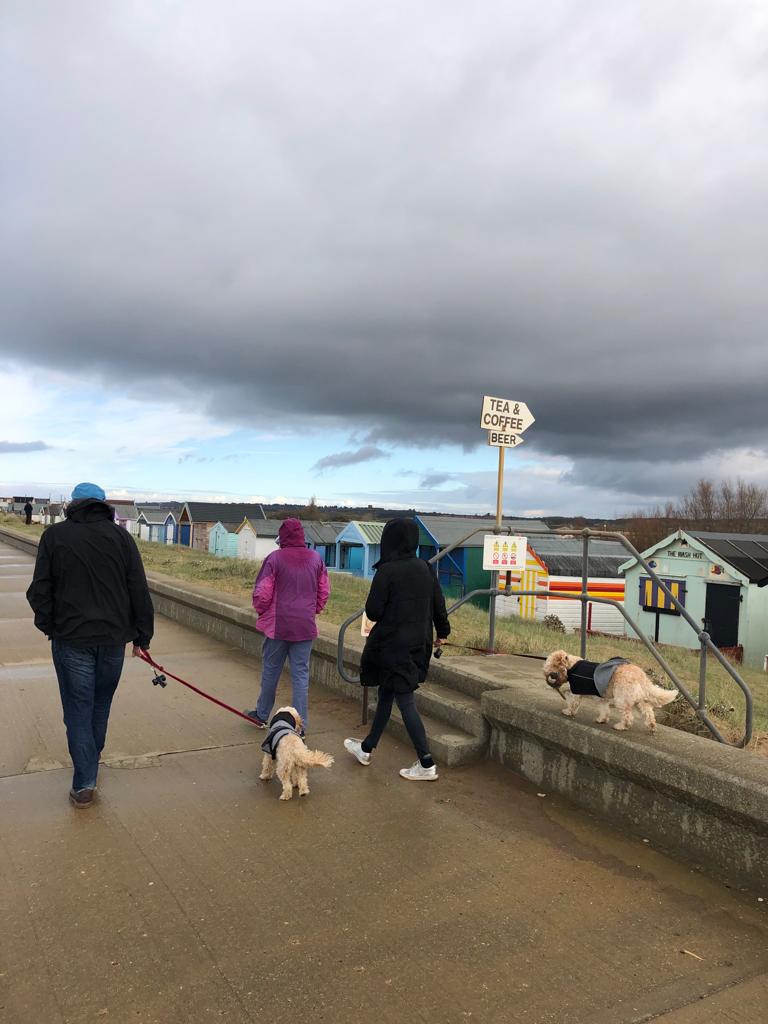 In addition to the above, I then needed to ensure any of the preferred names were actually available to use. For example, I needed to check the brand name wasn't already in use, I wanted to make sure the brand name and associated IP could be trademark protected, I needed to be able to purchase a relevant domain name, I needed all the important social handles to be available and very importantly, I needed to ensure that the app name was available in both stores (iPhone and Android). Other than all that, it was a pretty simple process! 🙂
Given the volume of digital businesses and brands that currently exist within the world, finding a name that ticks every box is virtually impossible. That's one reason why new brands have started getting more creative in recent years with intentional and obvious mis-spells of names (e.g. Reddit, Fiverr and Flickr). It is also a reason why some brands opt for a name that consists of two words joined together – e.g. WhatsApp, YouTube, LinkedIn, PayPal to name a few well-known examples.
After a painful couple of hours for the family (although I tried to help numb the pain with a continuous flow of alcohol), I finally put them out of their misery. They were dismissed and I started to clean the fridge, under the watchful eye of my mother! It was then off to the local pub, so I could reward them for their services…I was always confident I could secure their help by dangling that carrot!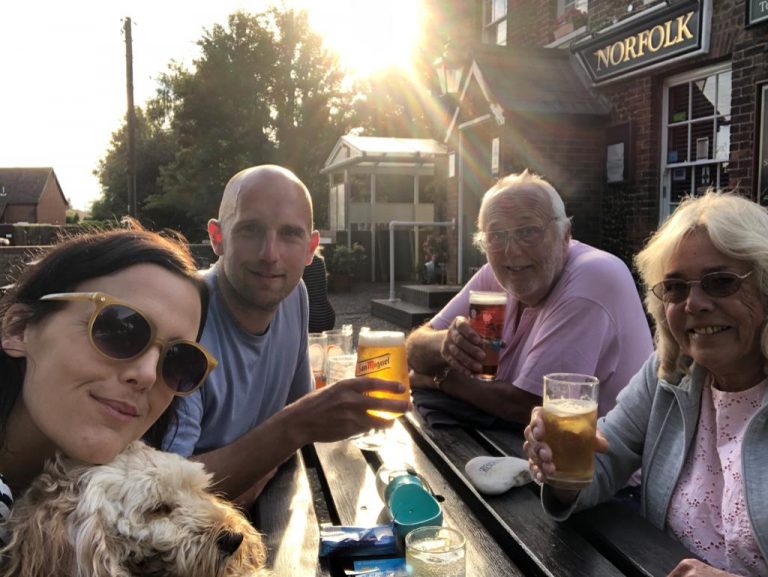 Between the Norfolk trip and the Christmas break, I spent a lot of time subconsciously thinking about the potential brand name, based on all the brainstorming we'd done and the ideas we'd generated. Lots and lots of different names were flying in and out of my head, along with the supporting narrative and justification for each. By the time Christmas arrived though, I had made my mind up, we were going with ParUp Golf. 
This was actually one of my dad's suggestions (despite my mum trying to claim it was hers!). Who knew it would become so competitive amongst the family, they must have enjoyed the process more than they let on! I really liked ParUp Golf because it ticked the vast majority of the consideration boxes previously highlighted, but I also liked the clever play on words which led to my dad's suggestion – par up = pair up. Par is a very important and commonly used word in golf (simply defined as the number of shots needed to complete a hole) and 'pairing up' alludes to the long-term vision of connecting golfers, which is going to be fundamental to the success of the brand. It might not be perfect, but I was happy with this to get me started, so that was it. We were up and running and ParUp Golf was born.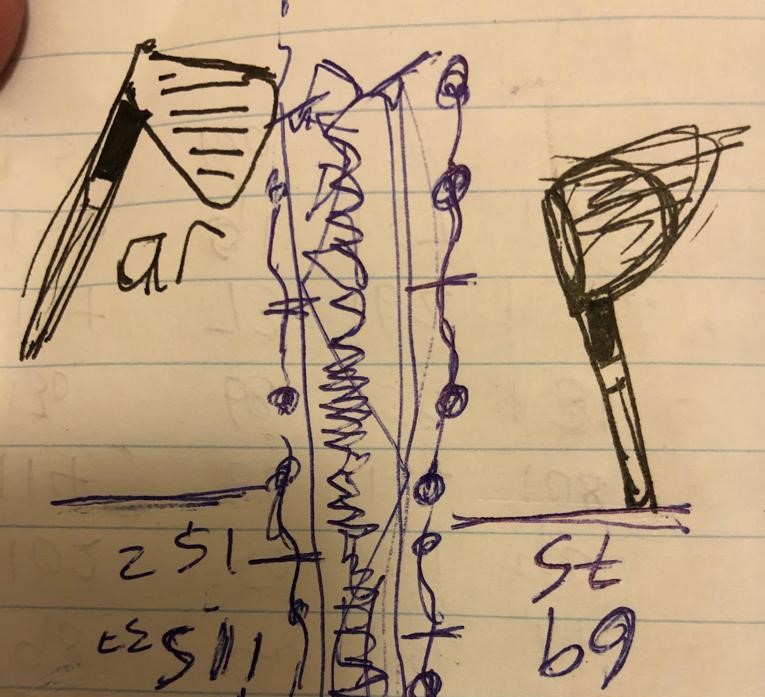 Having come up with the suggestion for the brand name, my dad was now on a roll as he started to sketch out potential brand logos during the days between Christmas and New Year (he is an artist so I was very much up for utilising his creative capabilities). He came up with a selection of good ideas and sketches, which provided an ideal starting point. He also came up with a few that were a bit questionable, but I won't dwell on those!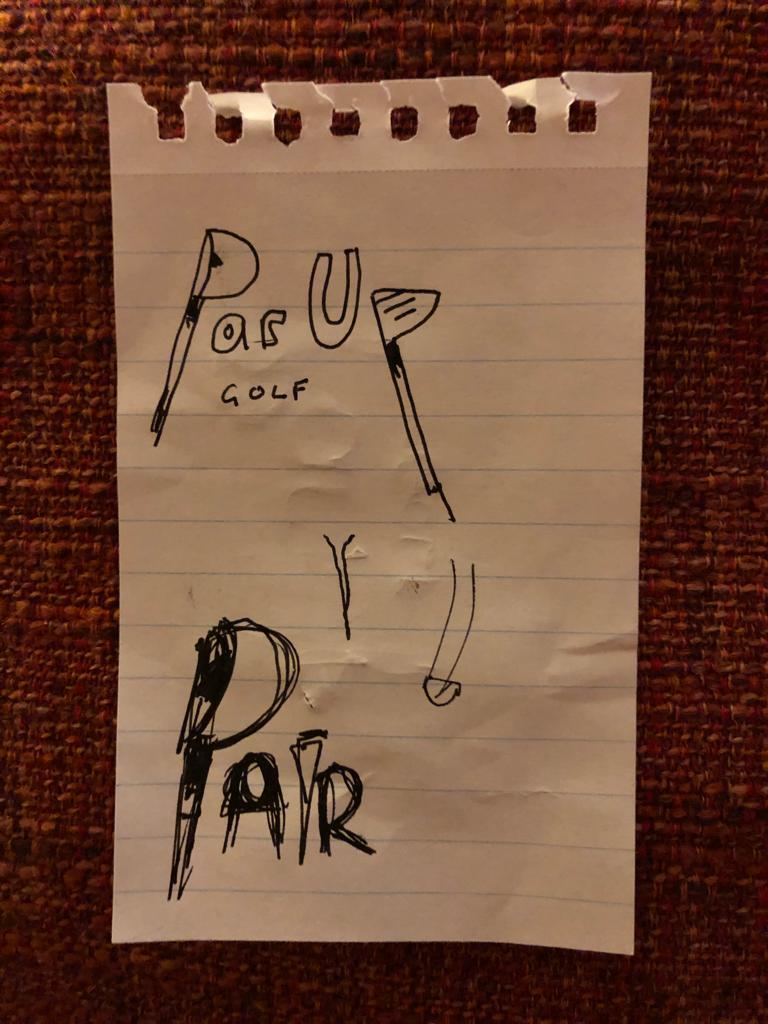 Based on recommendations from friends and after reading some reviews online, I decided to sign-up to Fiverr (the freelance services marketplace) and engaged with one of the graphic designers on there. After a bit of back and forth, I committed to the job, shared a brief, shared my dad's early sketches and waited with excitement and anticipation. From memory, I wasn't overly impressed with the output, so the designer kept having to go back to the drawing board, over and over again (and this continued for a while…he must have hated me!). 
As I've found with lots of these tasks, they are never as straight-forward as they seem and always seem to take longer than you anticipate. The added complexities with this brief were to ensure there was a logo that could work and be applied across a range of different platforms, there was a supporting and easily recognisable icon that could be used in instances where the logo was too big (e.g. the app icon tile) and we also needed to consider and decide upon the brand colours.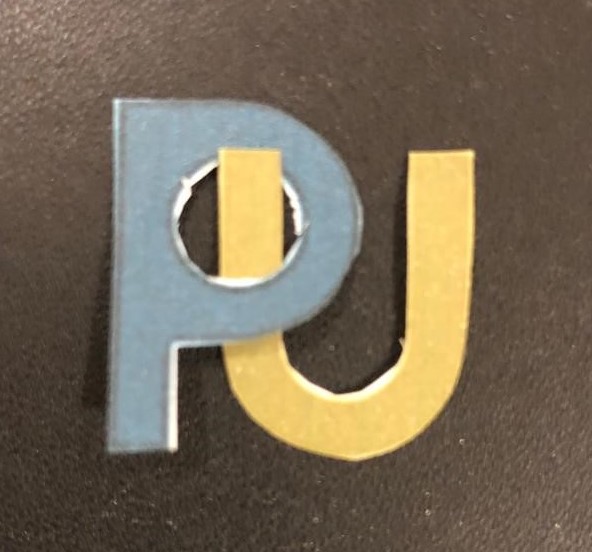 With the design work motoring along in the background, the final piece of this jigsaw was to make things official, so the next step was to create a company on companies house. This was a surprisingly quick, easy and cheap (£12) thing to do and on 31st December 2020, ParUp Golf Ltd was officially incorporated. This was one of those psychological small wins to get this done before the end of the year and gave me a good sense of accomplishment and positivity to take into the New Year. It also provided a reason to start the NYE celebrations early and raise a toast to ParUp Golf…once again, I had Del Boy's famous "this time next year Rodney…" quote ringing in my ears!

When starting out on this journey, I didn't really know where or how to start and found the prospect of it all quite daunting and intimidating. I think a lot of people will have had similar experiences and I think a lot of people probably give up on really good ideas, very early on, simply because they don't know how to progress. That's why I wanted to document my ParUp Golf story, because regardless of whether it proves to be a success or not, I can share my learnings and experience and hopefully help other people who are trying to go on their own entrepreneurial journey. Click here to see a list of all the chapters posted so far. 
About the ParUp Golf app
ParUp Golf is the ultimate free golf app for society golfing. Find and join a local golf society or golf group near you. Alternatively, you can also just use the platform to host and facilitate your existing golf society events, whilst enjoying a range of features including a digital golf scorecard and live leaderboards. Check out the full range of features on the ParUp Golf app by clicking here. The latest version of the app can be downloaded on both iPhone and Android mobile devices.
We have lots of new features coming very soon to the app, but are also constantly looking to improve the current offering, so if you have any feedback or suggestions, we'd love to hear from you – please email us at info@parup.golf