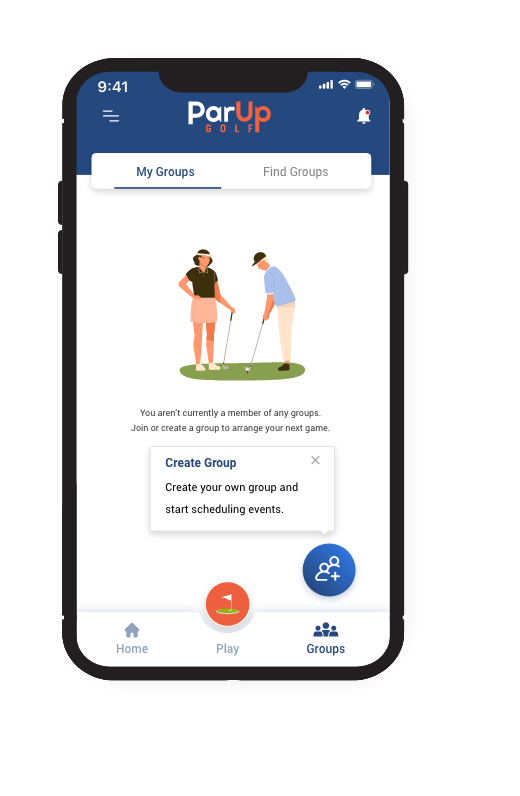 Create your own group / society
Create a dedicated hub for your golf group or society. Whether this is an existing private group you've run for some time or you want to create a new public group within your local area, the choice is yours. Manage new member requests for the group. Schedule future events for the group, specifying the course, the playing format (stableford or strokeplay) and preferred tees.
View live leaderboards in-play
Transform your group event and make it feel like you're watching the professionals on TV, by viewing live leaderboards in-play. Watch as players change position on the leaderboard hole-by-hole, whether it is a stableford event based on total points or a strokeplay event, tracking total net scores.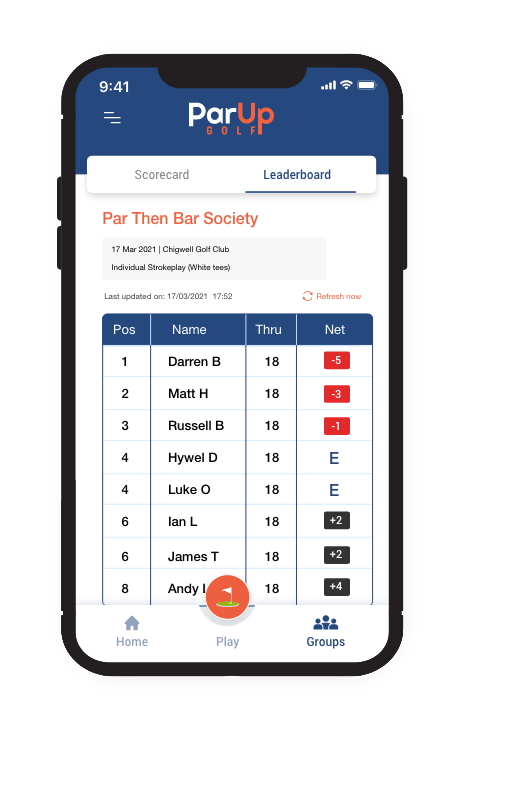 Community is at the heart of ParUp Golf. It's all about trying to help golfers meet more like-minded golfers in their local area and ultimately play the game they love more frequently.